The workshop will take place in the "Convention Centre by the Observatory" in Göttingen, which is an outbuilding of the Historical Observatory – the former residence and place of work of Göttingen's famous academic Carl Friedrich Gauss.
The convention centre offers three conference rooms for up to 130 people plus a kitchenette.
All conference rooms are equipped with projector, screen, overhead projector, flip chart, whiteboard and internet.
The convention center is centrally located in the east of Göttingen's downtwon – a 5 minute walk from the market square and easy reachable from the central station.
Address:
Tagungszentrum an der Historischen Sternwarte
Geismar Landstr. 11
37083 Göttingen
The workshop takes place in the "Tagungszentrum" in the rooms Raum 2, Raum 3, and "Großer Seminarraum".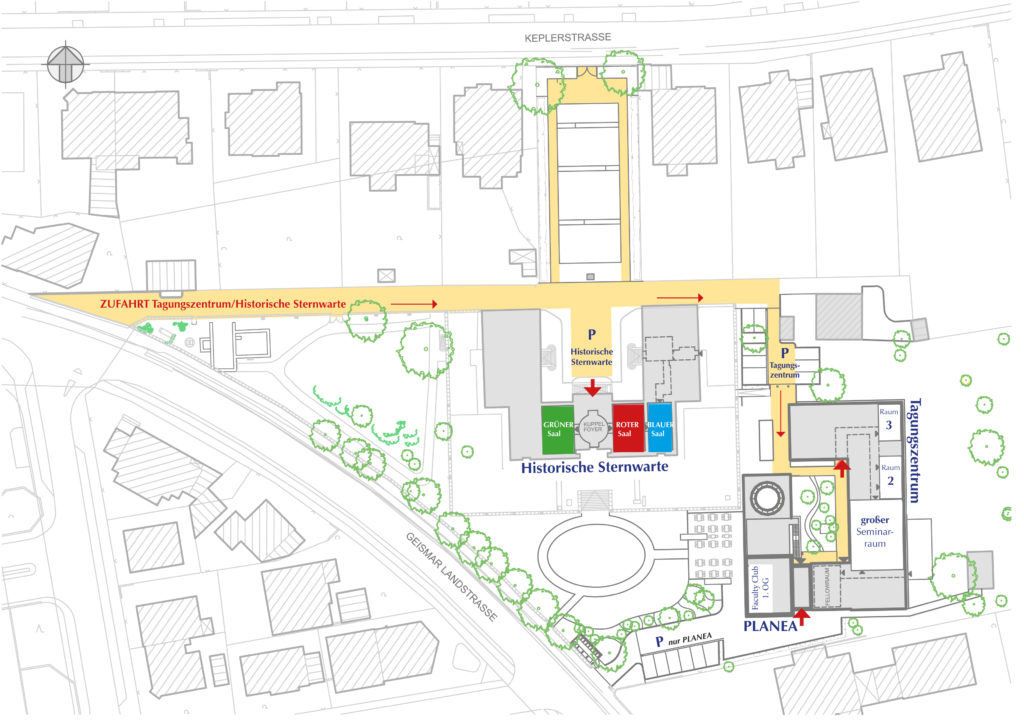 More details: